Wolfden Resources is an Ontario-based Junior Mining company, a type of venture capital firm relying on venture capital to secure its financing to undertake mining operations.
Wolfden has never actually brought a mine to completion, though it has started many mine projects and has profited off of investors in the process. Wolfden also currently lacks the funds and investor confidence to show that they can fully fund the project they are proposing. One would think that lack of finances alone should be enough to make LUPC disqualify them from being allowed to rezone, yet Wolfden is moving forward with confidence and continuing to mine for and gain investors. This alone should make us all uneasy.
Ron Little, Wolfden CEO, explains two fantasies: that there will be no resistance to their extractive plans, and that Wolfden can ensure the mining will have no impact on the water quality, touting technologies that do not exist!
While Wolfden may be small and underfunded some of their backers are not! Kinross Gold and Altius Minerals, Senior Mining companies, are big and experienced. They've not only invested in Wolfden itself but are specifically interested in the Pickett Mountain Project. If LUPC approves this rezoning and Wolfden fails in its efforts to see it to completion, the road will then be paved for these transnational, predatory mineral profiteers to succeed in Wolfden's wake.
If given the go ahead, Wolfden won't stop at Pickett Mountain, communities in other geologically significant (yet equally biologically sensitive) and culturally important areas would face this threat as well. Read our Big Hill Story page for one example of other communities currently at risk.

Kinross Gold is a Senior Mining company based in Ontario, Canada. The company's mines are located in Brazil, Ghana, Mauritania, Russia, and the United States.
From disregard for international business laws, to workplace safety and health violations and environmental violations, a Kinross mine is neither a good employer or a good neighbor to have. 
So far Kinross is only backing Wolfden's Pickett Mountain Project with a 10% share, still, it would seem that they have high hopes for investing more once (if) the rezoning and permitting processes are complete.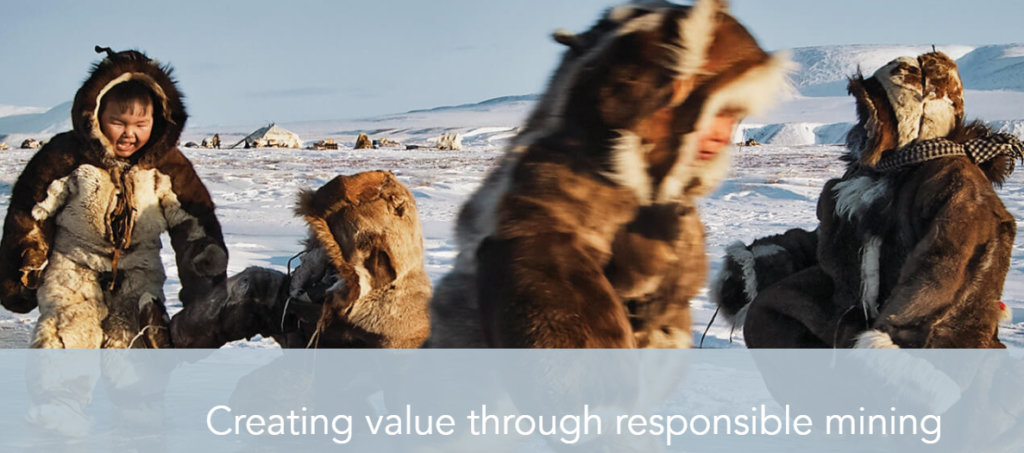 So far Kinross is only backing Wolfden's Pickett Mountain Project with a 10% share, still, it would seem that they have high hopes for investing more once (if) the rezoning and permitting processes are complete. Although many of Kinross' mining violations may be located in places which may have much less stringent laws to protect both the environment and the workforce, than we have here in Maine, can we really trust a company who is willing to violate as much as it thinks it can get away with? Kinross makes many pretty claims about sustainability, environmental care and community support on their website. To the contrary, Kinross continually fields lawsuits for their and their subsidiaries blatant disregard for environmental and workplace safety standards. Their primary response to pleas from communities devastated by their destructive mines is to deflect responsibility through long drawn out litigations while communities suffer the consequences of poisoned water, air and community members for years without clean up.

Altius Minerals is a diversified mining royalty and mineral project generation company.
The company is engaged in generating and acquiring resource projects, royalties and investments. Interests cover mining operations producing copper, zinc, nickel, cobalt, precious metals, potash, and thermal (electrical) and metallurgical coal.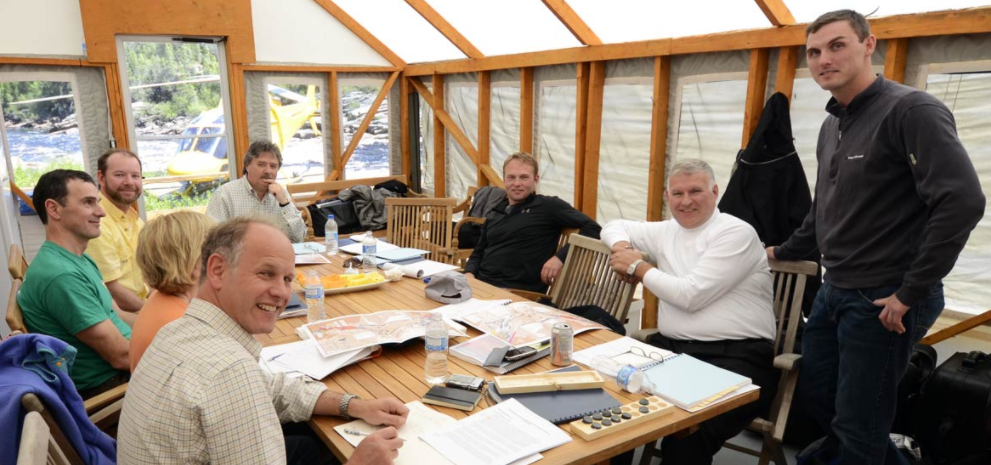 Land Use Planning Commission
LUPC (formerly LURC) was created by the Maine state legislature. The body is made up of 9 appointed board members, 8 members are appointed from the 8 counties with the most acreage within the unorganized/deorganized territories of the state and the 9th member is appointed by the governor.
The work of the LUPC is to develop the minimum requirements to establish, and promote, health, safety and general welfare land use standards and to "enhance sound land use and development and to encourage the most desirable use of air, land and water resources". The LUPC is charged with the interpretation and enforcement of the land use plan for the unorganized/deorganized territories in Maine including plantations and townships.
Department of Environmental Protection
Created in 1972, the Department of Environmental Protection (DEP) consists of a commissioners office and 4 bureaus; Air Quality, Land Resources, Remediation and waste management and Water quality. The body is made up of 7 citizens nominated by the governor and confirmed by the legislature.
In 2016 , Maine state geologist Robert Marvinney joined D.E.P staff member Tom Easler on a trip to take a closer look at a modern metallic mineral mine in Michigan (Eagle mine) which is suggested to be a similar mine to the one proposed at Pickett Mt. located in a setting which is geologically, climatically and culturally similar to the Pickett site. 
Upon their return to Maine, Marvinney reported to the DACF that his number one take-away from the visit was "that mining of metallic sulfide minerals can be done responsibly in a northern temperate climate." Unfortunately, Robert failed to mention in his testimony that in the year prior to his visit, the Eagle Mine released 263,978 pounds of Toxic Release Inventory chemicals into the environment, including 9,704 pounds of lead. The amount of lead released at the mine in 2019 grew to 41,009 pounds, while their off-site processing mill released 5,600,110 pounds of carcinogenic nickel compounds. He also failed to mention the myriad negative impacts the project has had on the general welfare and traditional ways of life of the human communities surrounding it.
Somehow, this is what the Maine state "experts" are calling responsible and effective.
MAINE DEP MISSION & VISION
"Legislative mandate directs DEP to prevent, abate and control the pollution of the air, water and land. The charge is to preserve, improve and prevent diminution of the natural environment of the State. The Department is also directed to protect and enhance the public's right to use and enjoy the State's natural resources. The Department administers programs, educates and makes regulatory decisions that contribute to the achievement of this mission."
"We value a clean environment where public health and natural heritage are protected."
"A Maine where a stewardship of natural resources ensures a sustainable economy for future generations."
"A Maine where people understand that a healthy environment and a strong economy support one another."
Giving Wolfden a permit to mine Pickett Mountain is in direct opposition to several of the DEP's own clearly stated Values, Vision and Customer Service Commitments
A permit for Wolfden

would not ensure a clean environment

where health and natural heritage would be protected.

A permit for Wolfden

would not steward Maine's natural resources sustainably

for future generations.

A permit for Wolfden is

not an example of a supportive collaboration between a healthy environment and a strong economy

.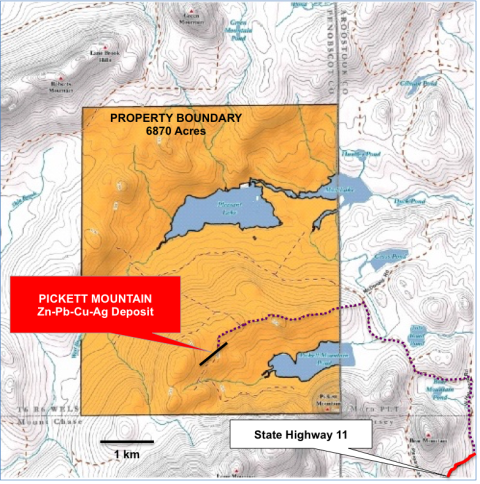 Although the proposed Pickett Mountain mine is the site currently in the crosshairs, if we don't stop them now many other communities are at risk.
Wolfden Resources (Canada) purchased Pickett Mountain, large parcel of land in Patten, near Baxter State Park and Katahdin Woods and Waters National Monument. They recently petitioned the Maine Land Use Planning Commission (LUPC) to rezone 528 acres from a general management area to a planned development area for the future purpose of creating a large scale, deep mining project.
Currently LUPC is accepting comments from the public regarding Wolfden's petition to rezone. Express your opposition by writing to [email protected] and visit LUPC for more details via the button below.
Now is the time to raise our collective voice to protect Maine lands from being used and abused for the profit of these transnational corporations. Tell LUPC to reject Wolfdens petition to rezone Pickett Mountain.