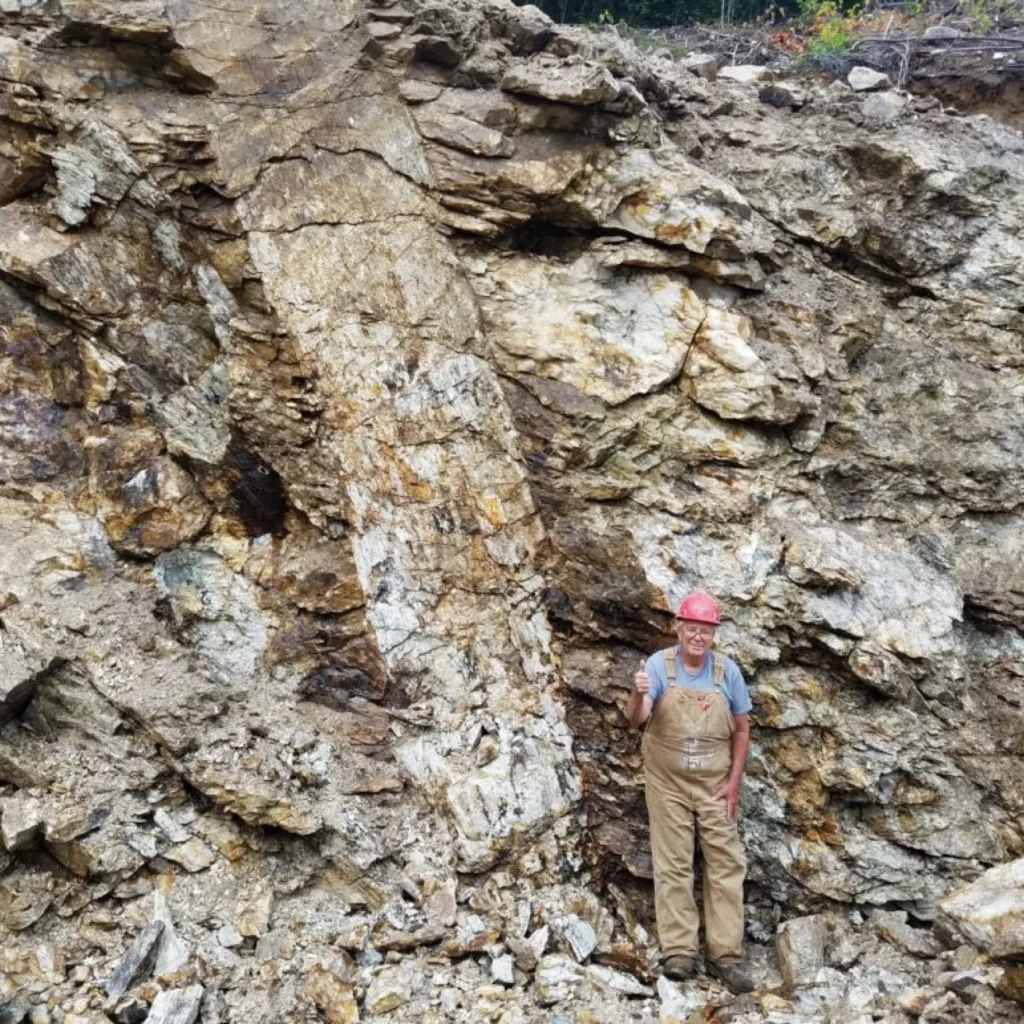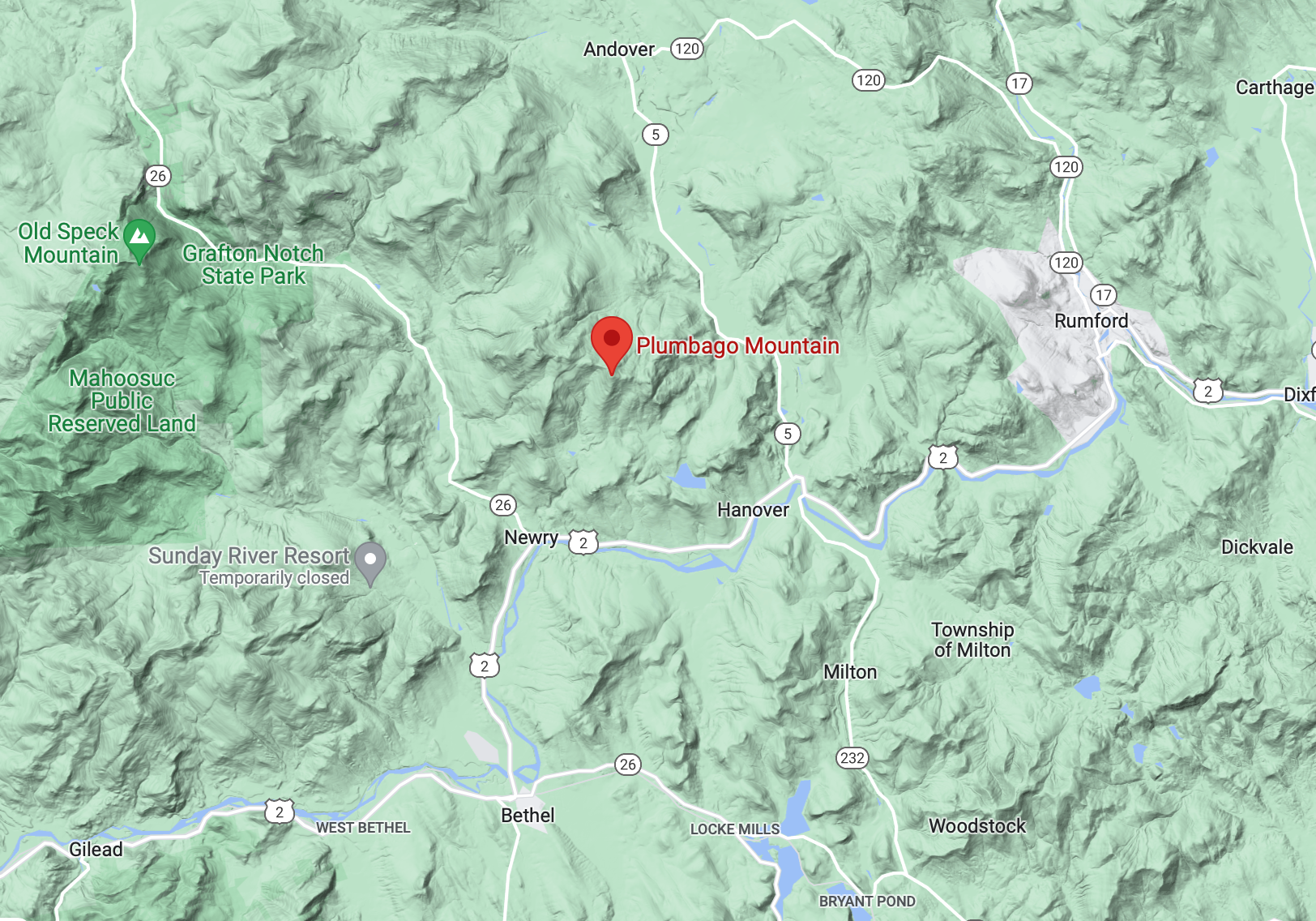 DISCOVERY OF WORLD'S LARGEST LITHIUM LODE THREATENS TO BREAK MAINE'S MINING PROTECTIONS
NEWRY, ME – Following aerial analysis using new technology, the USGS recent detected the world's largest hard rock lithium deposit on a parcel of land situated north of Plumbago Mountain, just a few miles from Western Maine's Sunday River ski slopes.
Despite its days being numbered by the emergence of sodium ion technology, lithium is currently prized for its light weight and dense power storage capacity. The metallic element is found everywhere, from cellular phones to electric vehicles, but the open pit strip mining required for lithium extraction is a far and ironic cry from environmentally friendly. And its longevity as a global commodity remains to be seen. 
Non-resident Floridian millionaires Mary and Gary Freeman (Freeman Resources, LLC) have launched legal dispute with the State of Maine in an attempt to bypass Maine's mining restrictions, which prohibit open pit strip mining occupying an area greater than 3 acres.
Predatory prospectors are circling as they prepare to dig in to Maine's wild lands and natural resources.
It's clear from their own words: Canadian mining company, Wolfden Resources is selling Maine as the new Wild West of mining.
Wolfden is pulling out all the stops to open Maine up to foreign owned resource extraction at the expense of our home and future.
FROM THE WOLF'S OWN MOUTH:
First mover advantage and under-explored highly prospective areas
"A new mining law, recently enacted in the Maine legislature in November 2017, provides clarity on the process to permit the mining of metallic minerals in certain situations and with higher commodity prices, interest in high-grade VMS projects like Pickett Mountain has been revived. Due to the lack of more modern exploration, and clarity in the new regulations, Wolfden believes there is significant exploration upside in this jurisdiction for its stakeholders."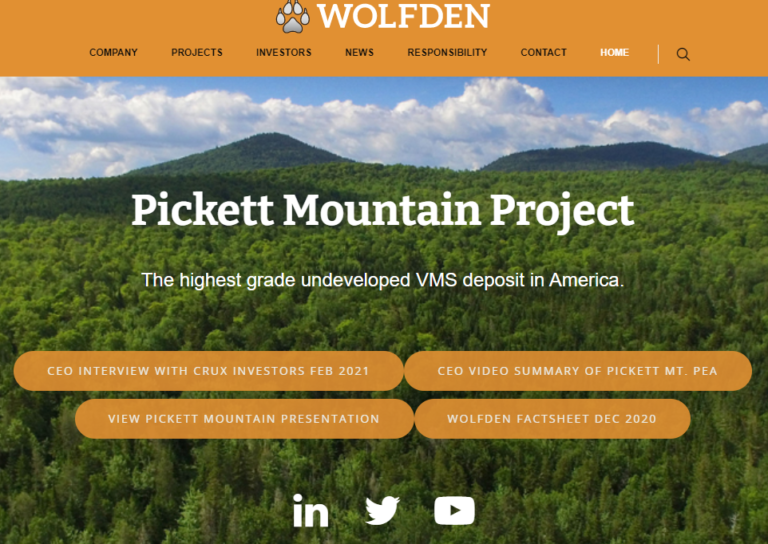 screenshot of Wolfden's homepage