CONTACT RESIST MAINE MINING
There are many ways to contribute to this campaign. We are a loose organization of concerned citizens who put together the info found on this website. From strategy, to media, to flyering, to broadcast- all skills are welcome!
The LUPC is currently hearing public comments regarding Wolfdens' petition to rezone 528 acres of the Pickett Mountain property.
Please submit a comment letting the LUPC know that you do not support this.
WRITE A LETTER TO THE EDITOR
The more public awareness the better, an informative letter to the editor can go a long way to adding more voices to the chorus.
TESTIFY IN THE UPCOMING PUBLIC HEARING
The hearing has not been scheduled as of May 2, 2021, though it could be announced at any time.
The hearing will be online which we hope will be to our advantage, no travel needed. Please consider preparing a statement to testify.
SUBMIT COMMENT on Maine LD 1163
An Act To Reduce Pollution by Prohibiting Metallic Mineral Mining
Select Public Hearing, then select Environment and Natural Resources, then select April 26th. Submissions after 4/26 are still registered but may not be visible publicly.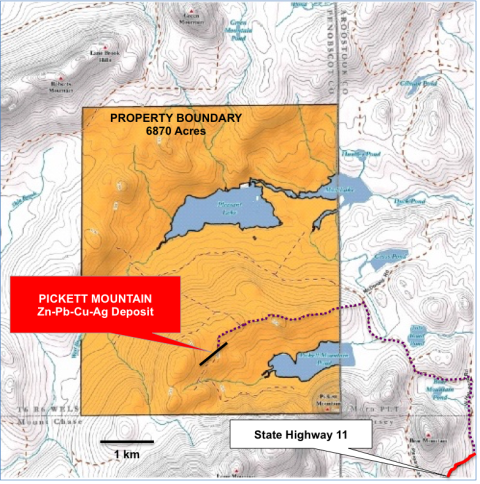 Although the proposed Pickett Mountain mine is the site currently in the crosshairs, if we don't stop them now many other communities are at risk.
Wolfden Resources (Canada) purchased Pickett Mountain, large parcel of land in Patten, near Baxter State Park and Katahdin Woods and Waters National Monument. They recently petitioned the Maine Land Use Planning Commission (LUPC) to rezone 528 acres from a general management area to a planned development area for the future purpose of creating a large scale, deep mining project.
Currently LUPC is accepting comments from the public regarding Wolfden's petition to rezone. Express your opposition by writing to [email protected] and visit LUPC for more details via the button below.
Now is the time to raise our collective voice to protect Maine lands from being used and abused for the profit of these transnational corporations. Tell LUPC to reject Wolfdens petition to rezone Pickett Mountain.