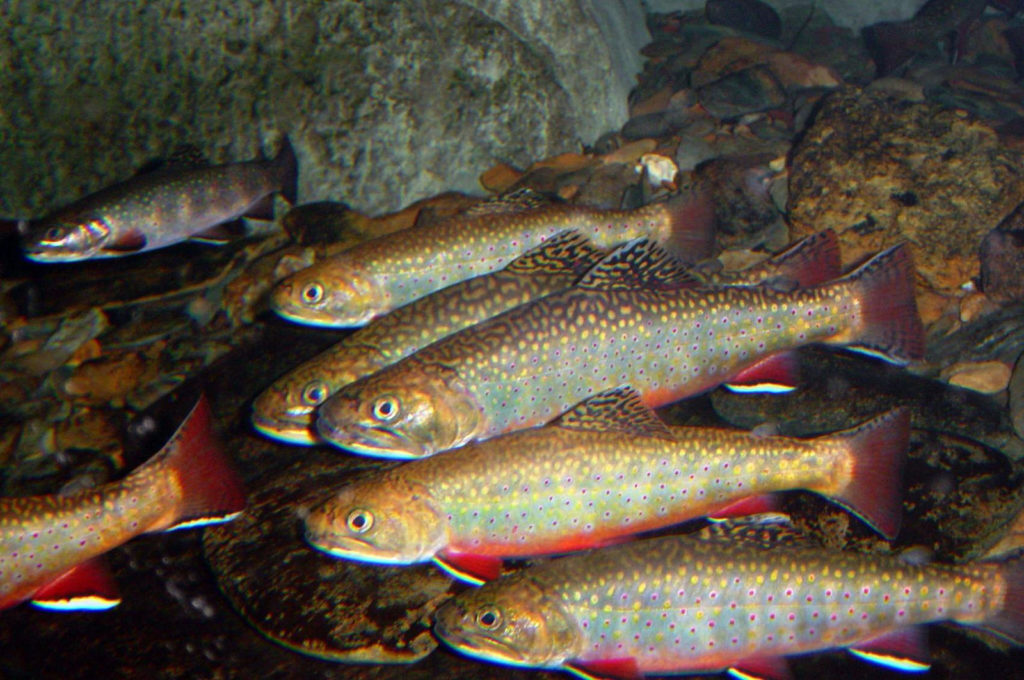 Pristine Class "A" waters & wild heritage brook trout fisheries
The proposed mine site is in the headwaters of the West Branch of the Mattawamkeag River-- classified by the State as Class "A" waters with a designated use of sustenance fishing.

Grass Pond, Pleasant, and Mud Lakes, through which water from the site drains into the River are identified as State Heritage Fish Waters—home to natural populations of Eastern Brook Trout.

According to the Eastern Brook Trout Joint Venture, "acid precipitation and abandoned mine drainage severely impact streams. There are currently no permanent methods to remediate the effects of acid in eastern lakes and streams."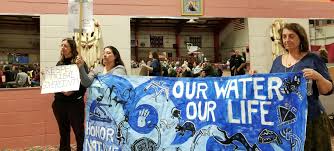 Tribal trust lands & traditional native lifeways
The proposed mine site is less than 15 miles from the Penobscot Nation Grand Lake Matagamon trust land, and less than 20 miles from the headwaters of the Meduxnekeag River, the traditional sustenance fishery of the Houlton Band of Maliseet. The project poses an existential threat to the traditional ways of life practiced by the Indigenous peoples of the area—the original inhabitants of Maine—who depend upon the sustained health of the watershed and forests for hunting, fishing, basketry, canoe building, and foraging for food and medicine.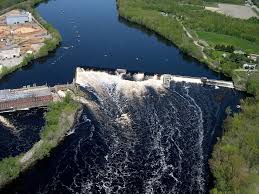 Penobscot River Restoration Project
As one of the largest river restoration projects in North America, this $63 million,16-year collaborative effort between conservationists, tribal leaders, and local communities has successfully opened over 2000 miles of rivers and streams to native sea run fish including wild Atlantic Salmon while increasing hydroelectric power generation. Located at the headwaters of the East Branch of the Penobscot River, Wolfden's proposed Pickett Mountain Project would jeopardize the health of the entire river system with inevitable acid mine drainage and the perpetually looming threat of catastrophic toxic spills.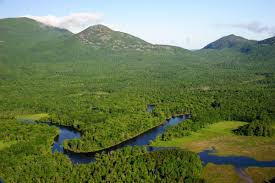 Katahdin Woods & Waters National Monument
Just 5 miles from Wolfden's proposed mine site, the 87,563 acre Katahdin Woods and Waters National Monument was established in order to "permanently protect significant natural, scientific, historic, and cultural resources, wildlife habitat, and one of the most pristine watersheds in the northeast."

Katahdin Woods and Waters "invites discovery of its rivers, streams, woods, flora, fauna, geology, and the night skies that have attracted humans for millennia." The proposed mine would undermine the pristine nature of the Monument threatening it's water, soil and air, and polluting its night skies with light, and its soundscape with noise.
Wolfden's havoc will reach beyond Pickett Mountain
We already know of other communities who are being prospected by Wolfden as potential mining sites around the state. Wolfden Prospectors have been aggressively pushing to acquire privately owned core samples from an historical mine in Pembroke, Maine. Read more about this on our "Big Hill site."
If we can stop this rezoning we will potentially be saving many special places in Maine and telling Wolfden and companies like it that we are stewards of this land, our fresh water makes us much richer than any precious minerals and stock prices and we will not take kindly to those who attempt to exploit our home for short term profit.
Not all those jobs created will be filled by community members. Nearly all of the well-paid jobs would be filled by already trained FIFO (Fly In Fly Out) workers. Companies often will bring in workers from out of town to fill the most highly paid positions rather than investing in training local folks.
The proposed mine is projected to operate for only 10 years. Coupled with the fact that mines often cease operations unexpectedly due to fluctuations in metal markets, the only guaranteed long-term jobs created would be in toxic waste management.
The destruction to the natural environment of Wolfden's project would put many other traditional livelihoods at risk. Farming, fishing, foraging, hunting, tourism, and even timber harvesting would likely face negative impacts.
(AKA The People's already limited leverage to protect their communities against extractive industries.)
Since 2012 a wide diversity of community voices have been raised in opposition to the deregulation and reintroduction of mineral mining in Maine and to Wolfdens Pickett mine specifically. Yet the petition to rezone is still being considered by LUPC.
If the communities who stand to be the most impacted by the project are clearly stating that the potential costs of the project greatly outweigh the projected benefits to the community, then whose interests are really being served by entertaining the project at all?
The entire conversation to re-negotiate Maines' previously adequate protections against mining in 2012 was initiated by a transnational corporation, based in Canada, J.D Irving. Now state agencies and politicians are bending over backwards to at least appear accommodating to another transnational corporation seeking to make huge profits for it's investors while forcing rural Maine communities to take a huge risk.
The people of Maine have a right to expect their voices to matter first and foremost to the officials they elect to office.
THE RISKS OF A PROPOSED PICKETT MOUNTAIN MINE
The natural ore bodies in Maine are particularly high in sulfur, when exposed to air (through mining) this sulfur becomes acidic, causing acidification to fresh water, groundwater and soils nearby. This acidification leads to loss of unique and diverse plant and animal species native to Maine. Acidification of freshwater bodies will be devastating to protected, sensitive, native fish species.
Contamination of the aquifer is a significant risk. Due to the location of the proposed mines', proximity to protected headwaters and small estuaries, under Maine law Wolfden won't have a reasonable solution for where to put their tailings other than piping them underground directly into the aquifer, regulations for putting the tailings back into the aquifer are clear, they could only do so if the tailings are as clean as the water in the aquifer itself. Wolfden claims that it will be able to "clean" its tailings to be cleaner than before it was used for their mining operation. Not only is this a tall order which has not historically been accomplished, Wolfden gives no insight into how they would go about ensuring this important feature of their project and how it would maintain this standard in posterity.
Although mining companies will talk big about their commitment to environmental and workplace safety, often the penalty for violations is very small in the greater context of capital they will gain regardless of what messes they leave behind. Paying for "clean up" afterwards is considered a cost of doing business. Even if the company pays later to clean up it's mess, the ability to rehabilitate land and water after a mining disaster can take decades and often will never be restored to the way it was before the mining.
A company like Wolfden, not well funded, poses the additional risk of not being able to see the project through, if they start and don't finish they may leave behind big messes, leaving Maine taxpayers with both the clean up costs as well as irreparable environmental destruction.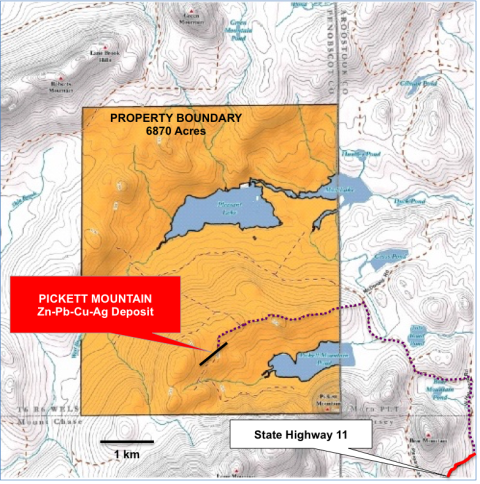 Although the proposed Pickett Mountain mine is the site currently in the crosshairs, if we don't stop them now many other communities are at risk.
Wolfden Resources (Canada) purchased Pickett Mountain, large parcel of land in Patten, near Baxter State Park and Katahdin Woods and Waters National Monument. They recently petitioned the Maine Land Use Planning Commission (LUPC) to rezone 528 acres from a general management area to a planned development area for the future purpose of creating a large scale, deep mining project.
Currently LUPC is accepting comments from the public regarding Wolfden's petition to rezone. Express your opposition by writing to [email protected] and visit LUPC for more details via the button below.
Now is the time to raise our collective voice to protect Maine lands from being used and abused for the profit of these transnational corporations. Tell LUPC to reject Wolfdens petition to rezone Pickett Mountain.